Our skipper
7 years ago Mario and Luigi, two good friends, decided to combine their love of boats, the sea and fishing and create a business that was centered around these passions. They have grown purposefully at a steady pace, to insure quality remains at the core of the service they provide to their guests on board each day.
They continue to go out of their way to make sure each person that is welcomed aboard one of their boats feels special and well-taken care of, as they know for many this is a once in a lifetime experience. Evident through the strong online reputation that they have earned over the years from satisfied clients, they consistantly put their heart and soul into their business each day, while remaining true to their core values.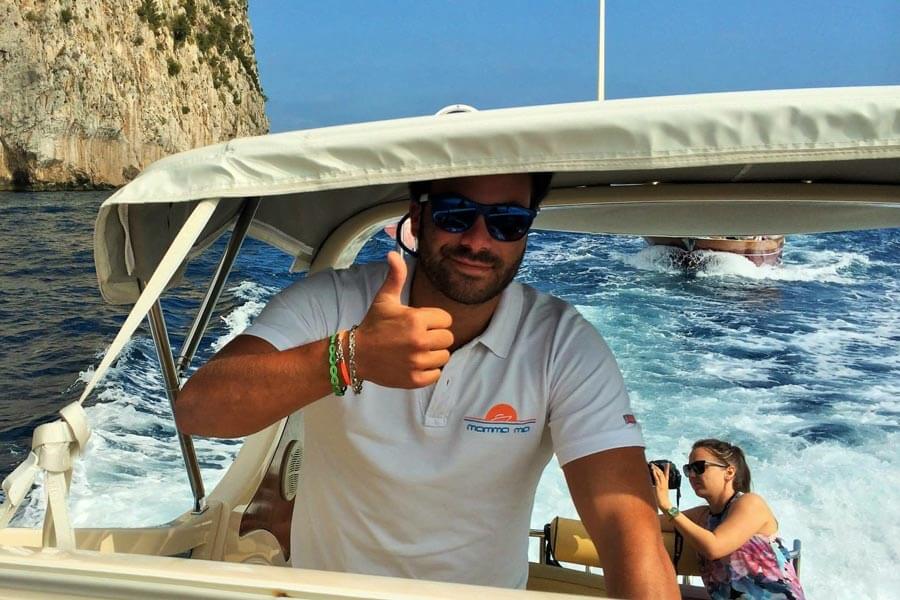 Mario
Despite Mario's young age, he is an old soul. For many years he has been sailing the Gulf of Naples, taking tourists to some of the most beautiful secluded locations in this area. With his pirate-like spirit and gentleman ways, our skipper Mario will take you on an unforgettable journey along the sea.
Luigi
Our skipper Luigi was born a man of the sea, as he has always had a strong relationship with the waters of the Sorrento Peninsula. He has an infectious love for his culture which can be felt on a boat tour with him.